Maximum risk
 Option contracts have fixed risks and fixed rewards while in forex there are no limits to how much you can make or lose.
The binary trader predicts whether the underlying asset, commodity, currency or stock will go up or down during the fixed period of time. If the prediction is wrong you lose all the money risked but if get it right, you receive the risked money back and the return.
In forex the maximum loss can be all the money on your trading account if you are not using money management tools like a stop losses.
Trade management flexibility and maximizing reward
To be successful in binary options you must win majority of your trade. In forex the winning rate doesn't matter as long as you have a great risk reward ratio.
For forex trading you are allowed to set  your profit targets, stop loss, trailing stops and scaling. The flexibility in the trade is quite alot as compared to binary options.
In forex market you are not certain of how much you will exactly earn in the best case or lose at the worst scenario while binary options you know the exact payout before entering a trade.
Binary trades a trader has no control over a trade that has been executed until it ends while in forex there is no limit on how much money the trader will make or lose.
Forex traders can carry on trades from seconds to months and can open and close a trade whenever you feel like.
Transaction costs
There are no transaction costs involved in binary options. Expenses are tied to payout percentage while in forex trading transaction costs are attached to spreads and commissions.
Trade choices.
In forex trading you trade only currencies while in binary options you are provide with a variety you can trade such as forex, commodities, indices, stocks.
Unless you only want to trade currencies you can as well try other assets provided by your broker. So with binary option you have a variety of options at your disposal. Though this may make it hard to make the right choice that will earn you profit with ease.
Forex trading provides an option for margins where a trader can execute big size trades by borrowing money from the broker to increase his or her investment. In binary options there is no such option.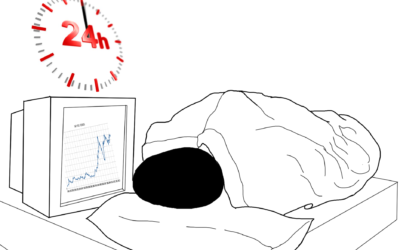 How long you should hold an open position, is a personal thing for all traders. The decision is all yours. You know what your goals are as a trader, the kind of strategy you use to trade.  All this starts from what you are? and What you want? If I am to answer, this...
Viewing 18 topics - 1 through 18 (of 18 total)
Viewing 18 topics - 1 through 18 (of 18 total)