Engulfing candlesticks
There are two engulfing candlesticks, the bullish engulfing candlesticks and the bearish engulfing candlesticks.
They are composed of two different candlesticks.  One with a big body engulfing the other with a small body. The second real body should be of the opposite colour of the first real body.
The bullish engulfing candlesticks pattern.
Bullish Engulfing candlestick pattern has a small bearish candlestick followed by a large bullish candlestick which engulfs the bearish candlestick.  So as the bearish candle closes, the bullish candle opens and forms a large candlestick which closes high above the open of the bearish candlestick. This means bulls come in the market with great buying pressure and price movement is likely to change.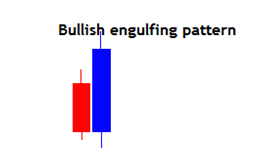 Bearish Engulfing Candlesticks Pattern
 Bearish engulfing occurs in an uptrend when a small bullish candlestick is followed by a large bearish candlestick which closes below the low of a bullish candlestick. This also means bears come in the market with great selling pressure and price movement is likely to change.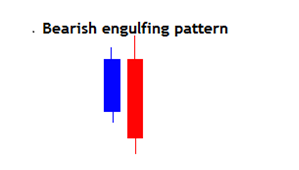 Example of Engulfings on a candle stick chart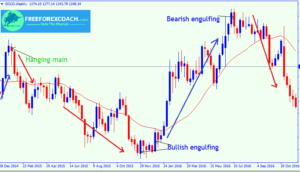 Looking at the GOLD weekly chart above, Appearance of an engulfing patterns after an extended trend, usually marks a trend reversal.  Mark extended and usually(not always).
These engulfing patterns when clearly studied and followed, they can yield good profits in the trading.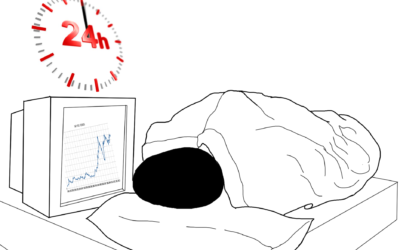 How long you should hold an open position, is a personal thing for all traders. The decision is all yours. You know what your goals are as a trader, the kind of strategy you use to trade.  All this starts from what you are? and What you want? If I am to answer, this...
Viewing 18 topics - 1 through 18 (of 18 total)
Viewing 18 topics - 1 through 18 (of 18 total)