Wave 1
At this point in the market a few buyers believe that the price is going to increase. As others are still held by doubt, these traders decide to take advantage of the cheap prices in the market and risk to place a buy.
It is a leading wave and can sometimes be slow or sharp depending on the traders position. This wave can further be sub divided into 5 smaller waves.
Wave 2
This can be sub divided into 3 smaller waves and are often sharp and deep retracing much of the gains of wave 1.
Most traders are still convinced that the previous trend is still in its direction retracing back most of the first wave shaking off the risk averse buyers but it never completes the retracement to 100% of the first wave. If it goes beyond, then it is not a clear signal to rely on.  
Wave 3
This is also composed of five smaller waves and is the longest and most powerful wave. The market is now clear as more buyers engage in the trade. As more traders buy the stock, prices continue to go higher till it reaches a point where it is rejected.
Wave 4
This is a correction of wave 3. Prices are reaching the price peak and some traders are taking advantage of the situation by selling off their positions at high prices to grab the high profits.
It is a very complicated wave and often difficult to identify. The buyers are still strong in the market and still positive. This wave can never move into wave 1.  
Wave 5.
At this point the price has tested its higher highs and the traders are in the climax of their session. The stock is being overbought resulting into further increase in its  price.
This may be as a result of a speculative bubble in the market towards that currency or stock. The investors may exaggerate the expectation of the future growth of the stock or appreciation of currency which may push prices high beyond the actual value due to increased demand.
As a result, it may lead to a very sharp spike downward move leading to a very sharp fall in prices. The wave usually displays the weakening of the trend as it starts forming tops and bottoms.
As more and more buyers get in the market, the demand exceeds supply leading to very high prices. Traders start panicking to sell off their stocks when prices are still high.  Prices fall back and the corrective wave pattern a,b,c starts forming.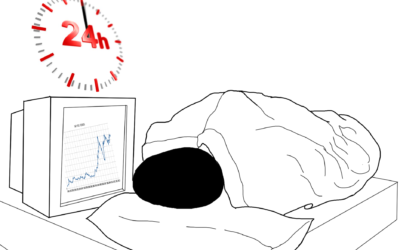 How long you should hold an open position, is a personal thing for all traders. The decision is all yours. You know what your goals are as a trader, the kind of strategy you use to trade.  All this starts from what you are? and What you want? If I am to answer, this...
Viewing 18 topics - 1 through 18 (of 18 total)
Viewing 18 topics - 1 through 18 (of 18 total)