Here we are watching the pivot points to judge whether the buyers or sellers are in control.
When price breaks up on the resistance, buy. When it breaks the support sell.
This may not always be the case, like we have always said anything can happen in the market. You don't have to rely on only pivot points for your judgement you might fall short of glory.  Always consider taking in a backup from confirmations of other indicators to gauge the sentiment. Candlestick patterns can also be an added extra confirmation
The pivot points can give you a clue about the current sentiment of the market. They offer the most significant resistance to an uptrend and the highest support to a downtrend.
Tag of war around the pivot points. If the bulls are stronger than the bears, they are able to push the prices up and above through the pivot point. The market sentiment is more bullish.
On the other hand if the bears manage to push prices down below the pivot level, the market is more bearish.
Let's take a look at the  EURJPY chart below;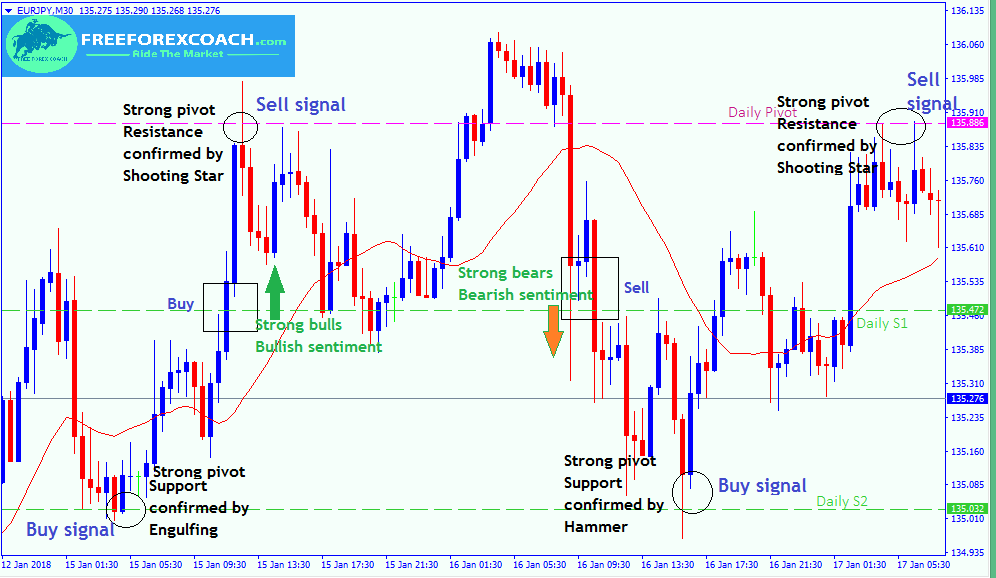 From our above chart, the Daily Pivot and the Daily S2 are giving the strongest levels of resistance and Support respectively.
These strong zones of support and resistance give buy and sell signals . These entry signals are confirmed by the candlestick reversal patterns like hammers, shooting stars, etc as shown on the chart above.
The strong breaks through Daily S1 indicate strong bearish(downside) and bullish(upside) sentiment indicated by the arrows on the chart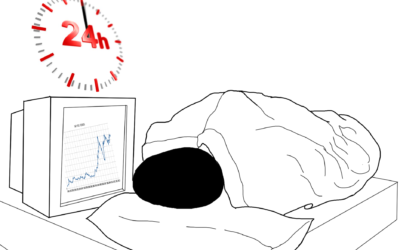 How long you should hold an open position, is a personal thing for all traders. The decision is all yours. You know what your goals are as a trader, the kind of strategy you use to trade.  All this starts from what you are? and What you want? If I am to answer, this...
Viewing 18 topics - 1 through 18 (of 18 total)
Viewing 18 topics - 1 through 18 (of 18 total)