The Average Directional Index (ADX) is used to measure the strength or weakness of a trend, not the actual direction. Directional movement is defined by +DI and -DI. In general, the bulls have the edge when +DI is greater than -DI, while the bears have the edge when -DI is greater. 
Just like we mentioned above, since ADX does not tell the direction of the trend, it is combined with +D directional movement to show an uptrend and –D directional indicator representing a downtrend.
After the cross of these indicators (-D and +D), we are able to tell the direction of the trend on the market chart.
Let's take a look at the AUDJPY 4-Hour chart below and see how this indicator works.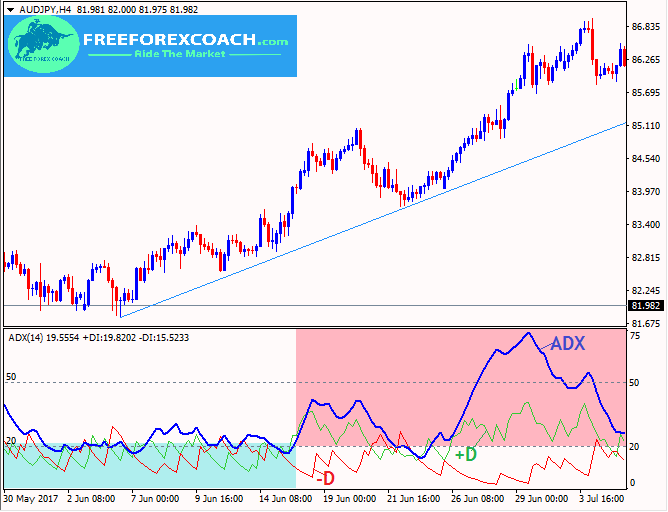 From the above chart, ADX is represented by the Blue line, +Dl by a Green line and -DI a Red line.
As the ADX indicator read values above 20 (pink color), it indicated a strong uptrend and as it read values below 20 (light blue), it indicates a ranging market or a very weak trend. Therefore looking at this indicator, you will be able to tell whether the market is trending or ranging.
The +D line indicate an uptrend and when above -Dline, it signals a strong uptrend.
The -D line indicates a downtrend and when the -D line (red) is above the +D line(green), it signals a strong downtrend.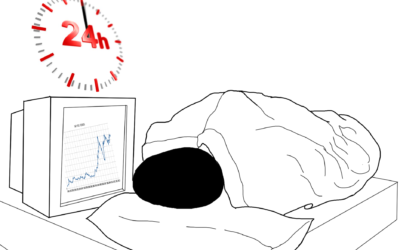 How long you should hold an open position, is a personal thing for all traders. The decision is all yours. You know what your goals are as a trader, the kind of strategy you use to trade.  All this starts from what you are? and What you want? If I am to answer, this...
Viewing 18 topics - 1 through 18 (of 18 total)
Viewing 18 topics - 1 through 18 (of 18 total)