The amount of money you need to trade forex varies depending on different individual capacity. It involves forex education costs,  buying the trading gadgets such as computers, internet costs and the trading  capital account.
The amount of capital you need for your trading account depend on which type of trader you plan to be and how much you expect to make after a certain period of time.
Every trader's dream has always been turning his or her account into a Million dollars. As we all know, money makes money, depending on how much you want to make from forex trading gives you a basis of how much you need as your startup capital to trade.
So you can start with either small amount or big depending on how much you can afford. Like we said before, forex capital is only that you can afford to lose and your well-being stays the same. No strings attached. So a lot of factors have to be considered as you determine how much you need to start trading.
If you are just a beginner, It would be good if you start trading with small amount to trade a real account to test your feelings and emotions with trading real money. When you feel comfortable with yourself you can deposit a bigger amount and trade it with discipline and good risk management.
Some forex brokers allow deposits as low as $30 accounts and this gives traders more chances to trade.
Trading an  account as small as $30 requires a lot of discipline and patience. If your motive is to turn it into a million dollar within a shortest time possible, I may say it's unrealistic.
Trading small accounts may cause over trading in order to develop your account  and this in turn leads to quick account wipe out. But if you maintain good risk and money management, a small account is a great opportunity to grow your skills.
If you want to make something out of forex trading, you can start as small as$ 500 and plan for your first profits to develop the account. If you can still not afford that, continue to save until you get some reasonable amount that you can afford to lose.
Otherwise a good starting account to trade should be at least $1000 to $10,000 minimum depending on the type of trader you want to be and your set goals.
Bearing in mind that,  no matter how big the account maybe, if you don't trade it with consistent discipline and good risk management you are likely to blow it just in a single trade.
Forex trading is a very high risk venture that operates on probability basis, you either win or lose. Risk management rules will help you to increase the chances of winning to your side at the same time protected you from putting your hard hard-worked capital to waste.
Learn to accept when you are wrong, let go of bad trades, be disciplined and have a trading plan.
Don't invest that money unless you are fully prepared to lose it and never risk more than you can afford to lose.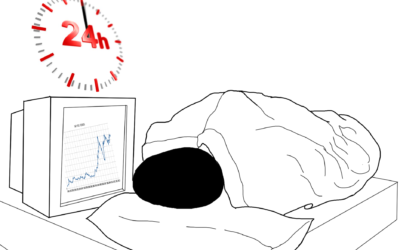 How long you should hold an open position, is a personal thing for all traders. The decision is all yours. You know what your goals are as a trader, the kind of strategy you use to trade.  All this starts from what you are? and What you want? If I am to answer, this...
Viewing 18 topics - 1 through 18 (of 18 total)
Viewing 18 topics - 1 through 18 (of 18 total)