To harvest good profits while trading divergences, you need to be able to have pefect entry timing otherwise you might face premature stop outs. This can put all your hardwork to waste. Every kind of set up requires patience and discipline otherwise the market will always laugh last as you watch price move your direction as soon as you are kicked out which is a bit frustrating. But not any more. The fact that you are here, free forex coach will teach you how you can trade divergences on the right time and make a profit out of it.
Wait for a crossover of the indicator. This indicates a shift in momentum from either the buyers or sellers depending on the trend direction. Draw trend lines to compare the price highs and lows with the indicators lows and highs .
Suppose you were using MACD indicator, as the histogram makes bottoms or tops, price also does the same. Draw trendlines on the indicator so that you are able to compare the indicator top or bottom positions with the price action. After confirming a divergence, patiently wait for the histogram to cross over to the other side of the zero line. When this happens, this shows that either the buyers or sellers have given up and the trend reversal could be a head or continuation . It is now time to buy or sell.
Like any other indicator, divergence indicators are not perfect, for strong confirmation they should be backed up with other tools .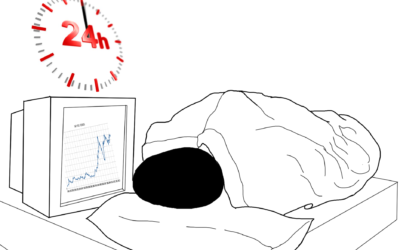 How long you should hold an open position, is a personal thing for all traders. The decision is all yours. You know what your goals are as a trader, the kind of strategy you use to trade.  All this starts from what you are? and What you want? If I am to answer, this...
Viewing 18 topics - 1 through 18 (of 18 total)
Viewing 18 topics - 1 through 18 (of 18 total)