Calculating Pivot points
Pivot points are calculated using the open, high, low and close price for the previous price period.
Since forex is a 24 hour market, most traders use the New York closing time of 4:00 pm EST as the previous days close.
We shall need at least three-point levels to calculate the pivot points.
Pivot point (pp) = (High +Low +Close)/3
First level of support and resistance
First resistance level ( R1) = (2*pp) -Low
First support (S1)  =   (2*PP)- High
Second level of support and resistance
Second resistance (R2) = PP + (High – Low)
Second support line (S2) = PP –  ( High _ Low)
The third level of support and resistance
3rd resistance (R3) = High + 2(PP-Low)
3rd support (S3)  = Low – 2(High-PP)
Pivot points as profit targets.
Choosing a profit target requires you to prepare in advance, know how much risk you are prepared to take and how much reward you expect to get. As price tests support and resistance levels, it tests its high and low prices. Traders are always ready to buy at low prices and sell at high prices maximizing their profits.
The traditional way of setting profit targets using pivot points, is by taking the next pivot level as your immediate target/exit. For example, if price was at a pivot resistance zone and you have sold the bounce off the level, then the immediate pivot level support will be your target and vice versa.
Or if the price breaks through resistance, this means you have bought expecting price to continue rising. You will then set your profit target on the next immediate pivot level resistance.
We will discuss more on how to trade these breakouts and bounces using pivots in our next lesson.
But now lets look at the GBPUSD chart below and see where the targets would be set;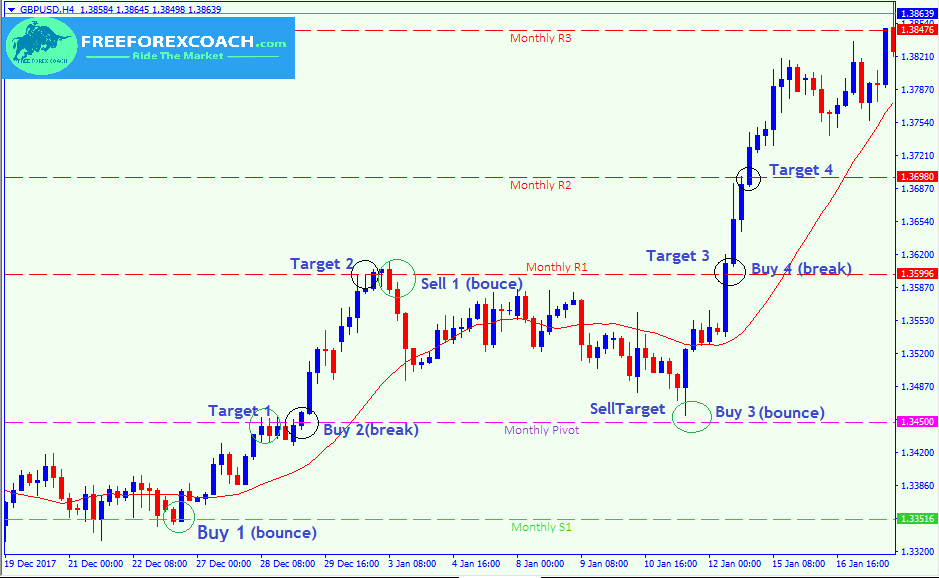 From our chart above, you can clearly see the immediate pivot levels being set as targets.
The first buy (Buy 1), this was a bounce on the pivot level support (Monthly S1) and the target for this trade was the immediate pivot level resistance, Target 1( Monthly Pivot).  Buy 2 was triggered by break of resistance( monthly pivot), so target was immediate next pivot resistance, Target 2 (Monthly R1).
Sell 1 was triggered by bounce off pivot resistance(Monthly R1), and the target was the the immediate pivot support level zone, Sell target (Monthly Pivot) etc
As earlier promised, next, let's look deeper at how to trade break outs and ranging markets using pivots.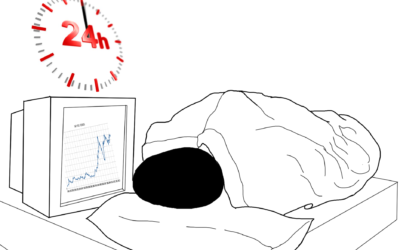 How long you should hold an open position, is a personal thing for all traders. The decision is all yours. You know what your goals are as a trader, the kind of strategy you use to trade.  All this starts from what you are? and What you want? If I am to answer, this...
Viewing 18 topics - 1 through 18 (of 18 total)
Viewing 18 topics - 1 through 18 (of 18 total)