Three Drives Pattern is one of the strongest reversal patterns, it is traded against the trend when the price is approaching point D. It is almost the same as the A_B_C_D only that, It has three legs instead of two known as drives. And two retracements/corrections instead of just one.
It gets its name for the 3 peaks marking the attempts of the exhausted market to continue trend. Because it signals trend reversal, it always  forms at the end of a trend.
First, let's start with the typical characteristics.
Take  a look at the illustration below;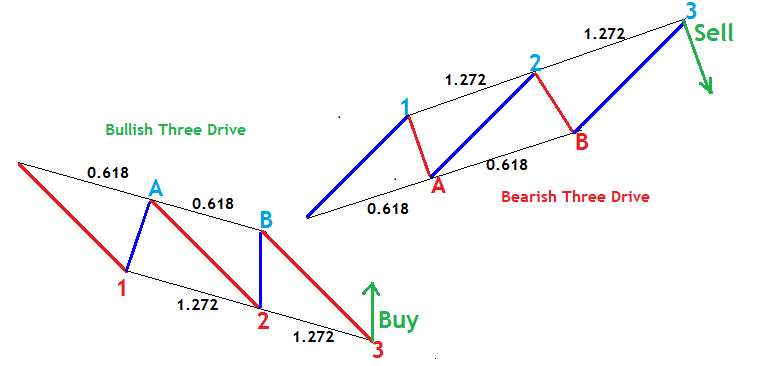 Point A should be no more than 0.618  fibonacci retracement of Drive 1(peak 1)
Drive 2 should be 1.272 extension of retracement A of the Drive 1.
Point B should be 0.618 retracement of Drive 2
Drive 3 should be 1.272 extension of retracement B of Drive 2.
How to trade a 3 Drive pattern on a market price chart
Below is a price chart with a Bullish 3 Drive pattern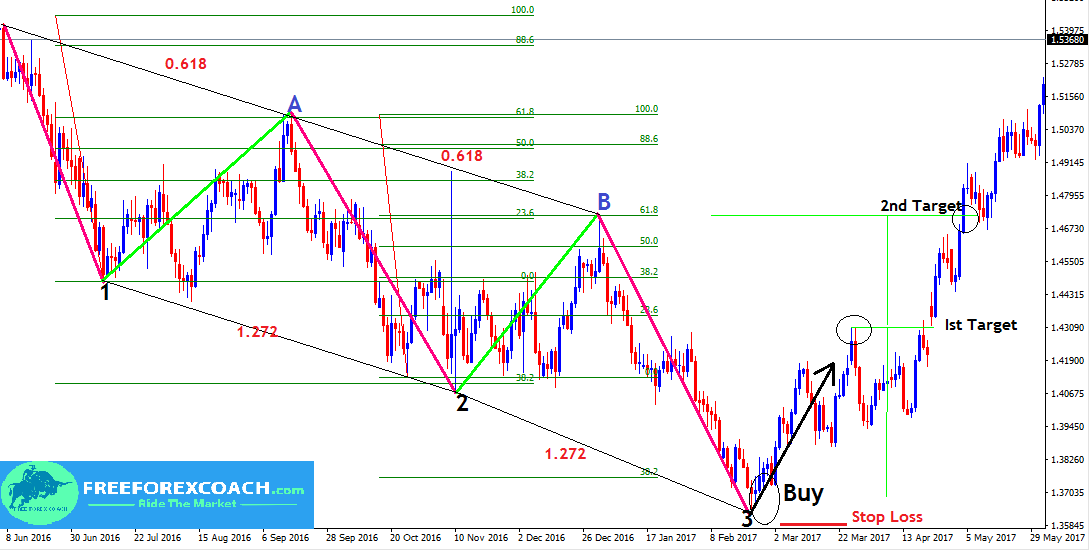 From our example above, the Buy entry signal is at D. The stop loss is placed few ticks below the farthest possible D level. The safe target lies within A and B retracements. The most important point to ensure is to have a favorable risk reward ratio. Entries with low risk/reward has to be taken cautiously or discarded altogether.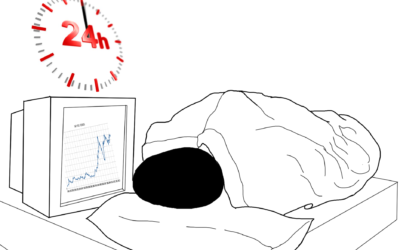 How long you should hold an open position, is a personal thing for all traders. The decision is all yours. You know what your goals are as a trader, the kind of strategy you use to trade.  All this starts from what you are? and What you want? If I am to answer, this...
Viewing 18 topics - 1 through 18 (of 18 total)
Viewing 18 topics - 1 through 18 (of 18 total)