Looking at moving averages movement can help you know the market volatility at the moment.
There are several of the moving averages commonly used on market charts and they all peform the same work. These include; Simple moving average (SMA), Exponential moving average (EMA), and  Moving average convergence divergence (MACD).
Moving averages  are used to measure the average movement of the market for the estimated period of time. Forexample, a 14-day Simple moving average is got by plotting the average price of every 14 days.
Let's us now have an example on how we can use moving average to measure market volatility.
Take a look at the EURCAD, Hourly chart below;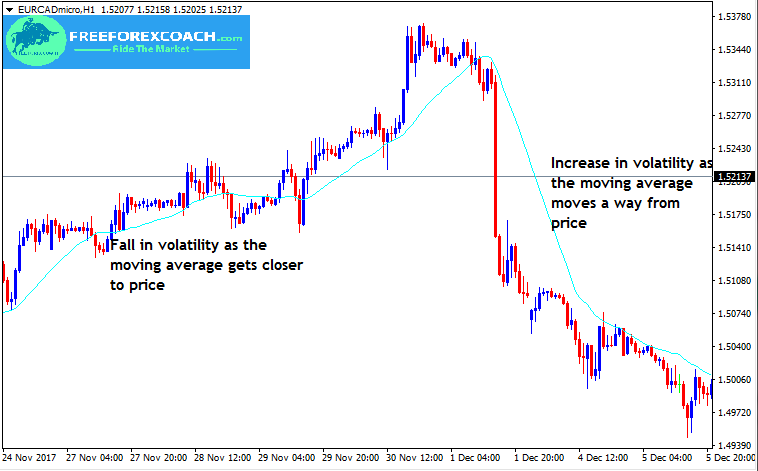 Volatility is measured by taking the distance between the moving average and price.
From the chart above, as the moving average moves a way from price, it indicates high volatility in the market and as it gets close or passes through price, it shows low volatility in the market.
So with the moving average on the chart, you can tell if the price has low or high volatility depending on how close the moving average is to price.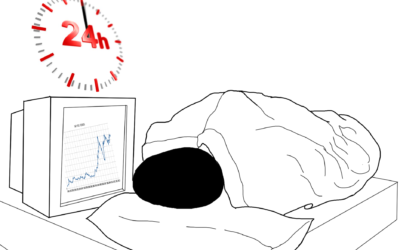 How long you should hold an open position, is a personal thing for all traders. The decision is all yours. You know what your goals are as a trader, the kind of strategy you use to trade.  All this starts from what you are? and What you want? If I am to answer, this...
Viewing 18 topics - 1 through 18 (of 18 total)
Viewing 18 topics - 1 through 18 (of 18 total)