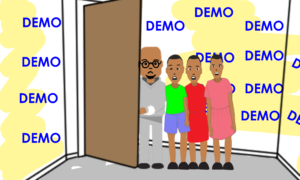 A demo is a learning platform provided by brokers to its clients to learn practice and get familiar with the trading process and market futures.
It is provided free and can be accessed by everyone on internet. It does every thing a real account can do but the only difference is that on a real account you can be trading your real money unlike the demo.
A demo account can be opened on a desktop platform or  on the meta-trader 4 mobile application. You trade and learn how to analyse the market using technical indicators without risking your own money. You will have time to explore trading trying out all the trading features provided by the platform.
You can have as many demo accounts as you want no limit on that. Practice and try out all the methods until you feel ready enough to deal with real money.
How to open a demo account?
 Choose broker, Click on open account and select open a free practice account
Fill in the form provided including the basic information like name, country, email
Submit the form
An email will be sent to you with the login information which you will be using to access the trading platform
Download and install the platform on your computer or mobile phone.
We will learn in detail on how to use the platform in our next sessions. If you would like details on how to use the downloaded MT4/MT5 platform now. Just click here
Forex trading is NOT a get rich-quick scheme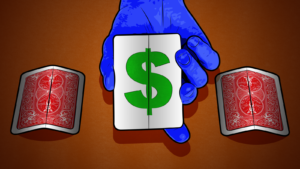 Forex trading is a very exciting business that can turn your life around and make your dreams come true.
Never the less, forex is not a get rich-quick scheme as most people might think.
It needs a lot of discipline, patience, study and continuous practice to be able to make a drill through it. Let's  look at it in this manner, as we said before. Trading forex is speculation of currency prices, that is probability based practice.
For example if am to throw my coin, I don't know whether a head will appear in relation to a tail. But if i throw it several times and I am interested in getting heads only, it does not mean that a tail will never show up. Why? because they all have equal chances of happening which 50% for each. All I have to do is to figure out how to increase my chances of getting a head and reduce the chances of a tail appearing as I continue to throw my coin; look at forex through that angle.
To be a successful trader you have to learn how to increase odds to your favor. Throwing a coin more times is the number of times you spend trading, a coin being the trades you execute, your interest to get  heads which is the number of wins and tails number of losses.
This means you have 50% chances for a win and a loss. All you can do is to work on  how you can increase your wins by minimizing your losses (risk management). It may sound easy for the beginners, but the  first time trading is always challenging.  If you are not persistent you are likely to give up on the start.
You need to do a lot of practice by first trading on a demo as many times as you can until you feel you are good enough to trade real money account. Start trading a live account when you have learnt and mastered the trading basics and it would be appropriate if you start with a small account as you test your trading psychology and emotions.
You can always move on to a bigger account when you have mastered the confidence to trade. Risk only that you can afford to lose. No pain killers for heart attacks.
Now that you have downloaded a demo account, let's take a quick look at some of the commonly used terminologies  in forex trading market  so that you get familiar with them before you start trading.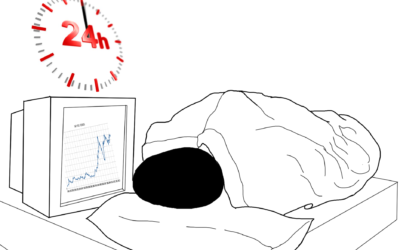 How long you should hold an open position, is a personal thing for all traders. The decision is all yours. You know what your goals are as a trader, the kind of strategy you use to trade.  All this starts from what you are? and What you want? If I am to answer, this...
Viewing 18 topics - 1 through 18 (of 18 total)
Viewing 18 topics - 1 through 18 (of 18 total)