Candlestick structures appear in different shapes and sizes and this determines the degree of their strength on the forex market charts. Let's have look at their interesting sizes below.
 The long and short body candlestick structures
 Long bodies display the pressure of traders in the market. . When you see a long blue candlestick, the bulls are stronger than the bears and are taking charge of the market. On the other hand, when a long red candlestick appears, its the sellers/ bears in charge of the market.
The small real body
As the real body becomes smaller, war between the bears and bulls becomes very tight. They almost all have the equal strength and whoever becomes stronger may affect the trend momentum changing the market to their side. This may lead to change of a market trend.
The continuous decrease in size of a real body of a candle may lead to the formation of a Doji candlestick whose open is equal to the close therefore has no real body.
The long real body
The longer the real body of the red candlesticks, the stronger the pressure of sellers over the buyers in the market and the further the price closes below the opening. As more sellers enter the market, price continues to fall due to increased supply over demand hence further close of price from the open.
For the longer real body candlestick structures of  blue candlesticks signify that the buyers are in charge of the market and further close above the opening which shows more buyers in the market hence high price increase.
Long and short shadows candlestick structures
 The long upper shadows show that high prices have been rejected in the market. More buyers in the market push prices high and sellers for some reasons come to the market unexpectedly and prices are forced to push down and close near the open.
For the  long low shadows, it shows that low prices have been rejected. This happens when sellers are dominating the market and surprisingly buyers appear with a lot of strength for any reason forcing  prices up to close near the open.
Candlestick structures with no shadows
Some  candlesticks appear without shadows, these form when the open equals to high and the close equals to low for the red candlestick and the open equals to low and close equals to low for the blue candlestick.
When this happens , it means that either the buyers or sellers are in control of the market from the first trade to the last trade for the whole session. We shall discuss more as we go through the candlestick patterns below.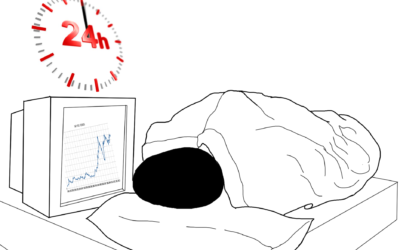 How long you should hold an open position, is a personal thing for all traders. The decision is all yours. You know what your goals are as a trader, the kind of strategy you use to trade.  All this starts from what you are? and What you want? If I am to answer, this...
Viewing 18 topics - 1 through 18 (of 18 total)
Viewing 18 topics - 1 through 18 (of 18 total)