Trading in the direction of the longer trend increases your chances of entered trades with a higher probability of success. As of the fact a trader aims at increasing more odds/chances to his side and increasing the winning rate/success of the trade.
You need to first establish a trend/ direction of the trade using a larger timeframe and enter a trade only when the lower time frame charts and the longer timeframe are in agreement.
All that is important is to know the kind of timeframe that suits your personality and your trading style.
To choose the right timeframes to use, you have to first identify the trend with your trade setup, then a smaller timeframe and the larger timeframe.
Looking at different timeframes before opening a position helps you to choose a better setup for your trade  and trade in the correct direction.
We use the bigger timeframe to determine the direction of the trend because most traders believe that since the bigger timeframe takes long to form, it is likely to last for a while compared to smaller timeframes. Once you have determined the trend using a bigger timeframe, your setup is at a greater advantage of hitting a take profit target.
The large timeframe also helps you to identify the strong support and resistance zones near your positions on the market chart that you are not able to see on the timeframe you are trading so that you can plan ahead of time.
It also helps you to know if the trend is nearing an end.
The small timeframe helps you to determine entry and exit points therefore can be used as confirmations before taking a trade.
Trading using multiple timeframes helps you to know when to enter trade where to set your stops and targets and where to exit trade from.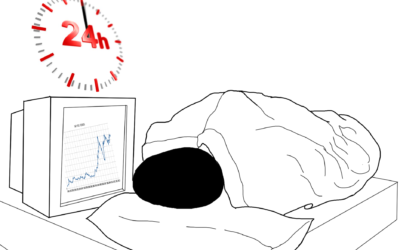 How long you should hold an open position, is a personal thing for all traders. The decision is all yours. You know what your goals are as a trader, the kind of strategy you use to trade.  All this starts from what you are? and What you want? If I am to answer, this...
Viewing 18 topics - 1 through 18 (of 18 total)
Viewing 18 topics - 1 through 18 (of 18 total)