Trading with three time frames keeps you out of trouble most times and this feels like you already know what happened, what is happening and what is going to happen in the market. So you will be able to trade with a better picture of the market and differentiate setups that are worth taking or not.
You will also be able to determine a good risk reward for your trades since you can tell how far the market is likely to move by following the trend on a large time frame.
To choose the right timeframes to use, you have to first identify the timeframe with the setup you plan to trade, then a smaller timeframe and the larger timeframe. Forexample if you are looking at a 30 min chart, you will consider 15 min as your smaller time frame and H1 as your larger time frame. If you are looking at H1, consider 30 min and H4 chart, for H4, consider, H1 and D1, for daily you can look at H4 and weekly timeframe. The way you chose the kind of time frames to analyse all depends on you and the timeframe you are looking forward to trading.
The bigger timeframe?
We use the bigger timeframe to determine the direction of the trend. Traders believe that since the bigger timeframe takes long to form, it is likely to last for a while compared to other timeframes. Once you have determined the trend using a bigger timeframe, your setup is at a greater advantage of hitting a take profit target.
The large timeframes also help you to identify the strong support  and resistance zones  near your positions on the market chart that you are not able to see on the timeframe you are trading so that you can plan ahead of time. It also helps you to know if the trend is nearing an end.
The middle timeframe?
This  contains your trading set up and is what you cosider for the confirmation of your entry. the middle time frame is your trading time frame.  As soon as your set up is confirmed, trigger your trade. stop loss levels and any adjustments are done on this particular time frame .
Why  The small timeframe?
 The small timeframe helps you to determine entry and exit points therefore can be used as confirmations before taking a trade.
For instance if you are planning to go long on an H4 timeframe and the daily time frame is pointing down and at the same time the H1 chart is just ranging or flat, you just have to wait to place your trigger. This means the trend is more on the bearish side than bullish.
It takes four H1 candlesticks for an H4 to close. Basing on that, on the close of the fourth candlestick of an H1 chart we have the confirmation whether we should take the trade or not.
The bigger timeframe helps to identify  key areas of  support and resistance so we can use that to determine our trade exit and take profit points.
More so when you look at the current swing of a bigger time frame, you will be able to determine the current direction and how far price is likely to move before a new trend starts.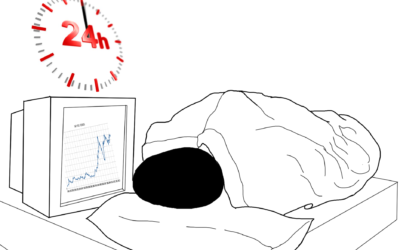 How long you should hold an open position, is a personal thing for all traders. The decision is all yours. You know what your goals are as a trader, the kind of strategy you use to trade.  All this starts from what you are? and What you want? If I am to answer, this...
Viewing 18 topics - 1 through 18 (of 18 total)
Viewing 18 topics - 1 through 18 (of 18 total)