Pivot points are levels at which the market direction changes.  The pivot points are leading indicators on the market charts. They are able to tell a trader what is about to happen in the market before it actually happens. They show the distribution of strength between the buyers and sellers in the market.
The pivot points are commonly used to identify the areas of support and resistance on the market chart and determine the direction movement of price and are commonly used by day traders to identify potential signals for market reversals and breakout confirmations.
Unlike some of the other indicators, pivot points are found to be objective .  You simply watch it form on the market chart as price moves. The support and resistance lines are then drawn joining the pivot points and wait for a reversal or a breakout.
As prices move in a zigzag up and down forming hills and valleys formations, the top parts and the bottoms form pivots. These can be joined  with a line  to scale out the area of support and resistance on the chart.
Pivot points are strong when on a big time frame compared to small time frames. Daily traders use previous weeks or months price pivots to identify future strong supports and and resistance.
If a trader believes that a support and resistance level is very strong, they will place their stop and limit orders near preparing for reversals.
The types of pivot points.
Classic or standard pivot points
Camarilla pivot points
Woodie's pivot points
Fibonacci pivot points
We shall look at these in detail in the next session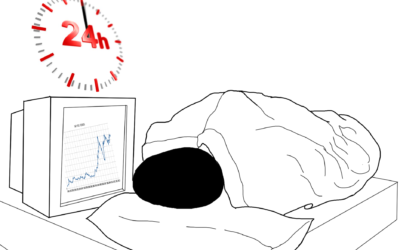 How long you should hold an open position, is a personal thing for all traders. The decision is all yours. You know what your goals are as a trader, the kind of strategy you use to trade.  All this starts from what you are? and What you want? If I am to answer, this...
Viewing 18 topics - 1 through 18 (of 18 total)
Viewing 18 topics - 1 through 18 (of 18 total)