Ethereum(ETH) is one of the major bitcoin rivals in the cryptocurrency market. It is the second largest cryptocurrency with the market capitalization of more than $40 billion as of 2017 .Some folks actually believe that in ETH will overtake Bitcoin as the number #1 cryptocurrency by market cap.
It was developed by a 19 year old programmer from Toronto VitalikButerin. He first had interest in bitcoin in 2011 and it was the same year that Buterin became a co-founder of the online news website Bitcoin magazine.
He did not stop at that but went ahead to see his dream come true till he came up with an idea that would go beyond what bitcoin can do. A different platform designed for any type of decentralized application developers would want to build and he called it Ethereum.
Ethereum was launched in 2015 and had an initial offering of ether as the crypto currency behind it.
What is Ethereum?
Ethereum is an open software platform based on blockchain technology.  It is just like bitcoin only that ethereum enables developers to build and add more decentralized applications on the same platform.
It allows developers to create whatever operations they want. Therefore you can build a thousand of different applications using only one platform.
Ethereum is not only a digital currency but also a blockchain based platform that features the Ethereum Virtual Machine (EVM) smart contracts and uses ether for peer to peer contracts.
It also uses mining to validate its transactions and the miners are required to provide a mathematical proof faster than the other competitors and is rewarded a token called Ether.
So as bitcoins reward with bitcoins every time a miner completes the complex mathematical equation, ethereum rewards Ether after the proof of work.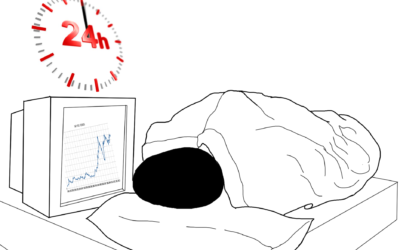 How long you should hold an open position, is a personal thing for all traders. The decision is all yours. You know what your goals are as a trader, the kind of strategy you use to trade.  All this starts from what you are? and What you want? If I am to answer, this...
Viewing 18 topics - 1 through 18 (of 18 total)
Viewing 18 topics - 1 through 18 (of 18 total)