Choosing the best indicator to trade all depends on you. The best indicator would be that which fits your trading strategy. What is important is know how to use it and when to use it.
Previously we discussed the different types of indicators that can be used to identify trading setups and how they work. We said each of these indicators has its own shortcomings. So it would be better to use them when combined together.
These indicators are grouped differently which brings us to lagging indicators and leading indicators. When choosing indicators to use, it's good to combine the lagging indicator with the leading indicators to overcome their shortages.
The best indicator to use would be that which fits your trading strategy and the one that performs as expected. You should be able to use it to trade with ease and it should be able to work on all market time frames.
Trading with a good indicator, can lead to consistent profitable trading.
All in all, however good your indicator may be, you can still make big losses when your trades are not managed well. Develop a habit of trading with risk management tools such stop-loss level, appropriate position sizes and follow your trading plan always. We will discuss the details of risk management in the later sessions!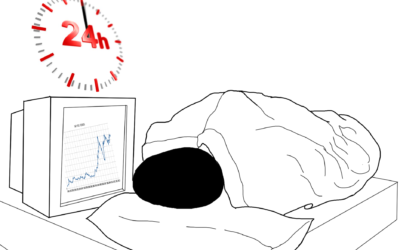 How long you should hold an open position, is a personal thing for all traders. The decision is all yours. You know what your goals are as a trader, the kind of strategy you use to trade.  All this starts from what you are? and What you want? If I am to answer, this...
Viewing 18 topics - 1 through 18 (of 18 total)
Viewing 18 topics - 1 through 18 (of 18 total)