When you have a forex daily pre-trading routine, you prepare your mind ready for the market.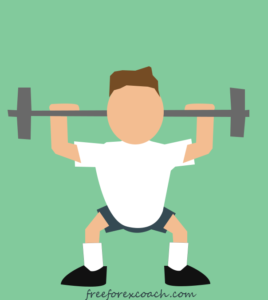 You can't just get out of bed, jump to your computer and start trading and expect to profit from it.

You are not a ghost or wizard something. There fore, you have to mentally prepare.
To have a forex daily pre-trading routine is just like to first start your car. 
Let's say, You check almost everything.
You check the engine, oil, carburetors, fuel and your breaks before setting off for a drive.
There you are, ready for the journey and at least you won't have to worry of any car breakdowns.
The pre – trading routine comprises of the activities you do before you start trading.
Like the entertainers do rehearsals, sports men and women do warm- up, you also need a pre-trade routine to prepare for your trading session.
Preparation before trading  impacts your performance especially if you are a daily trader.
What you should Put on your forex daily pre -trading routine
Meditate through your trading style, set goals and targets.  Look at how much you have done so far to achieve them, and go through your trading rules to avoid impulse trading of your trading plan
Try to go through your previous trades identifying your failures and potential wins. See where you went wrong so that you don't repeat the same mistakes again.
Review through any of your open positions and make some necessary adjustments if relevant.
Take your time to analyze the market.  Pick out your trading setups and the corresponding trading pairs. Try to connect to the market and get your mind closer to what is happening in the market
Select the currency pairs you intend to trade and identify pre-market levels, compare with other financial markets to get a bigger picture on currency value.
Check out the News calendar(economic calendar) to avoid the upcoming news from affecting your trade setups. You can visit Bloomberg, investing. com  etc and any other site that can provide you with the market news.
You can also check the economic calendar to identify the major economies that are likely to be affected and relate to the currency pairs.
Then revise your trading plan, especially trading rules and strategy before you make final decisions to take a trade. Your trading plan always reminds you of what to do and how to do it for consistency.
When are you Ready?
The fact that you have already identified your setups and know how the market is, plus  upcoming news then I may say you are ready to trade. Now follow your trading plan and take your positions.
Your pre-trading routine is very important because it prepares you for the day and prevents you from chasing after the market.
There are no surprises for the day, everything that happens matches your plan. Staying disciplined and sticking your plan makes you consistently profitable.
Why Stick to your trading plan
A trading plan involves rules you must follow to trade successfully. It's a must-stick to!
Having a trading plan and following it are 2 different things.
It sounds that simple but it's not easy to follow rules. You have got to pullout some commitment.
That's all you need. Commitment! You have to live your plan, feel it and follow it. Let it be part of your forex daily pre-trading routine. Revise it before starting your trading day.
A trading plan should reflect your personality as a trader. Have a plan that fits your own goals, risk management and risk tolerance.
You should not base on your friends trading plan, your competitor nor your mentor. Just you.
However much you admire your mentor, your role model or you want to impress someone or out compete someone, be yourself and plan only for yourself.
Study your personality, be honest with yourself and make your own trading plan.
Involve in things that are real and let your trading plan say what you are and what you want.
Practice patience and discipline
Apart from you committing to trading, you need to be patient with your system and trade with discipline.
Following a trading plan does not necessary guarantee 100% winning. Expect some loses at some point. As a trader this should not be a surprise.
Losing is part of trading. Look at it as just costs of doing business.
However, with proper risk and money management you will have consistent returns every end of month.
It's the patience that will make you successful. Your patience leads to persistence and discipline.
Practice your discipline. Stick to your plan, trade your plan and live your plan
Do you think you can do that?  of course you can with practice.
Getting consistent with your trading plan may not be an easy thing to do but your persistence will surely pay.
Stay focused. Avoid trading emotions, develop your personal instincts and do as your trading plan suggests.
Involve all this in your forex daily pre-trading routine, soon it becomes a habit.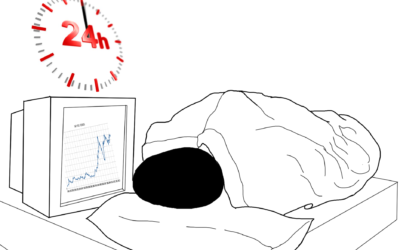 How long you can hold an open position in forex, is a personal thing for all traders. The decision is all yours. You know what your goals are as a trader, the kind of strategy you use to trade.  All this starts from what you are? and What you want? If I am to answer,...
Viewing 18 topics - 1 through 18 (of 18 total)
Viewing 18 topics - 1 through 18 (of 18 total)