Importance of a trading journal to a trader
A trading journal defines your trading psychological emotions before, during and after exiting a trade. This is because it involves recording of personal emotions and feelings before, during and after exiting a trade.
It keeps track of your trading performance from day 1 up to date, therefore shows how far you have gone towards your goal achievement and how good your system is doing.
Helps you identify your common errors and mistakes so that they can be avoided in future. You are able to do a self study and personal improvement.
It helps you to build trading confidence and discipline through trading consistently when you learn to account for trading failures and mistakes.
Your trading journal is your personal trainer; you are able to know what to do, when to do it and why you are doing it. By analyzing your personal performance, you are able to identify your strength and weaknesses.
You are able to know what works and what doesn't work and what is needed to be done to polish your results.
Reviewing your trades and remarks you will be able to gauge how far you have come and where you are going. You are able to tell the things you cannot trade without.
Things you can't trade without include;
What your trading plan requires you to do
How much you need to risk per trade and your risk reward ratio
The news events you need to avoid
When to enter and exit a trade
How often should you watch or monitor your running trades
Which currency pairs should you trade and when to trade
Checking up and recording all these major ingredients of your trading is what will make you a great trader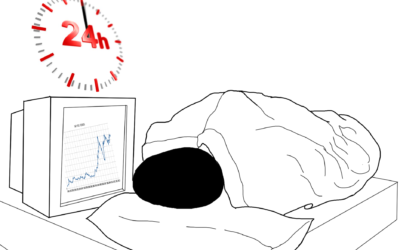 How long you should hold an open position, is a personal thing for all traders. The decision is all yours. You know what your goals are as a trader, the kind of strategy you use to trade.  All this starts from what you are? and What you want? If I am to answer, this...
Viewing 18 topics - 1 through 18 (of 18 total)
Viewing 18 topics - 1 through 18 (of 18 total)