I am pleased to join the team, have my first analysis on the eurjpy and grow with you all. Your valuable comments will always be appreciated. Before I begin my set-ups, it's best that I share with you on how I trade. Personally I am a wave trader and often use trade patterns to decide on whether to take trades and when. There are a few rules we will be using in our daily journey . Below are the rules
Structure drawing (draw trend lines on past price chart data) 
Pattern identification
 Future indication (reading indicator for future wave)
Future wave (drawing of the future wave using future indication from indicator
 Future reversal point (identify points where the pattern can reverse)
now onto our 1st analysis on the EURJPY. I will try be as clear as possible starting from the highest time-frame to the shortest time-frame.
Daily TF
The eurjpy  pair is at the top looking at the pattern and the confirmation from the MACD. The pair has been highly overbought and the sellers might be kicking in any time soon.remember we used the term "might".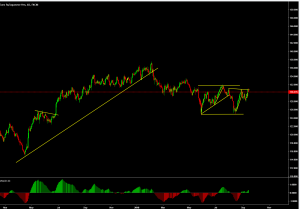 4 HR TF
The 4 hours chart is more clear that the sell is coming soon. However before selling lets look for a trend continuation pattern before taking the sell. Remember to also se reasonable risk to reward ratio and never trade without stops.Patience is also very key to success since we cannot move the markets.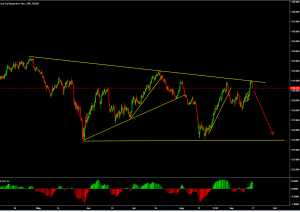 Look at lower time frames before entering the trade. Don't just click sell.
I am going to spare lots of my time to focus on how we are to draw the trend lines and the identification of the patterns.The trend lines only act as reference points and must never be used to take trades without other consideration of the rules. I will also focus on making the charts more clear because I notice they are cloudy in the current post. Your comments on the topics you would love us to cover will be highly appreciated. Positive criticisms is also very important to me as it allows me improve as I improve the lives of others.
All that said,Thank you for the warm welcome to the team.Lets grow together.we have our whole future to make profits so lets be patient and not greedy. Let us remember this is a eurjpy possible set-up and trades should only be taken at the completion of the correction at the end of the first impulse.I will constantly keep on updating the pairs progress and will subsequently update you in case our view on the pair changes.
Trade with care and good luck. Don't trade on a Strategy that you do not understand.
Best regards,
The Shark.