Bitcoin is digital money that can be used to buy goods and services in the same way cash does.
However it is not backed up by any bank or nation & has no formal organization structure behind. It is instead entirely managed by a peer to peer (P2P) network of individuals that manage balances and transactions on their own.
It just runs on people's computers presented by entries in a public ledger or block chain across the world. They are just entries in a big ledger and everyone in the network has a copy of the ledger called blockchain.
To be able to create bitcoins you must first generate blocks of the network. Each block is created cryptographically and then added to the block chain for users to earn by keeping the network running.
Bitcoin is just a software that tracks and verifies transactions on a public ledger over a peer to peer network.
To use it you need to first install bitcoin wallet software on your computer or a mobile phone by downloading it from its website (https://bitcoin.org/en/choose-yourwallet).
Create an account with any bitcoin exchange without having to buy bitcoins at that time.
Sign up for the user account by providing basic information as requested.  You will then receive an email requesting you to activate your account. Once you have activated your account.
Go ahead and complete a Know Your Customer (KYC) verification procedures; verify your mobile phone number and a copy of your personal ID
Once you have installed a bitcoin wallet on your computer or mobile phone, it will generate your first bitcoin address and you can create more whenever you need any.
To use a bitcoin address is as simple as using your e-mail address to send a message.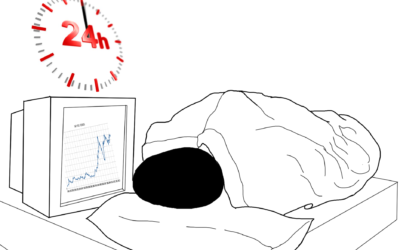 How long you should hold an open position, is a personal thing for all traders. The decision is all yours. You know what your goals are as a trader, the kind of strategy you use to trade.  All this starts from what you are? and What you want? If I am to answer, this...
Viewing 18 topics - 1 through 18 (of 18 total)
Viewing 18 topics - 1 through 18 (of 18 total)