When one becomes confident, they are likely to take in more risks than before or try to look for more profitable opportunities in the market. But when they become over confident, they become unstoppable and have limited or no fear at all.
Though it is every trader's prayer to be confident when dealing with the market, it is not good when it exceeds the limit. Being over confident can easily lead to a big drawdown on your account.
When you get so familiar with the market and you realize you can be right often times, you are likely to forget that forex trading is actually a probability game. You then start making careless mistakes that can lead to big losses.
That feeling of control over the market comes in next. It feels like you can make the market dance to your tune all the time. This is highly pronouced when you start overtrading with large sizes and with no risk management.
When you think you know, you actually know not. With this kind of behavior, a trader thinks he has it all and can make a profit as long as he trades. He no longer feels it necessary to follow the rules and to use risk management. He/she risks a lot because he is very confident that the trades will work out.
Forex trading is a probability game and so we always expect a loss or a win and there is no way to know what trade will be a winner or loser.
The market doesn't know anyone, whether skilled or not you can still make a loss. With this kind of arrogance you attract margin calls.
When you feel so in control of the market, that's the time to calm down and revise your trading rules.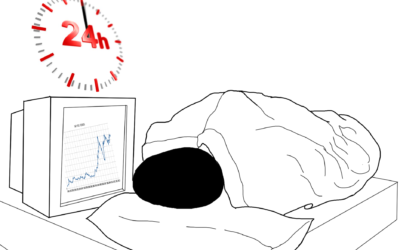 How long you should hold an open position, is a personal thing for all traders. The decision is all yours. You know what your goals are as a trader, the kind of strategy you use to trade.  All this starts from what you are? and What you want? If I am to answer, this...
Viewing 18 topics - 1 through 18 (of 18 total)
Viewing 18 topics - 1 through 18 (of 18 total)