The three types of analysis are unique and each performs differently.
It's not all about which one is the best because all are dependent on each other to work better. Obviously you already know my answer. You need them all.
If we can take a small recap, fundamental analysis depends on the health of the country's economy/news, technical analysis depends on the assumption that price pattern movements repeat themselves. While sentimental analysis depends on the market feelings and emotions.
None is perfect alone. To trade news, you need to know how the market traders/investors have reacted to it and more to that you need some of the indicators to show you what happened to the market when the same news were received in the past. This helps you to come up with a good idea on how to trade. It's strong in a three some.
For example if you want to buy EUR/USD on an H1 time frame and then you decide to first do your analysis considering the three types.
First, taking a look at the market chart the trend is pointing upwards with a confirmation of a strong bullish engulfing pattern chilling on a strong support. This gives you confidence that there is a likely hood for a strong movement after a bounce on the support upwards.
Remember you have to always check the fundamental calendar for any news that may be significant to the market so that you can prepare in advance for your running trade. Ooops! interest rate decisions by FED in the next 15 minutes. You just woow to yourself as you look forward to receiving news.
It turns out the interest rate was raised by 0.2.  All the indicators are pointing to your direction and with the help of news confirmation,you just hit the button entry and trade takes profit just in 30 min. Isn't that beautiful?
That means if you were still doubting the technical indicators, without using the fundamental news you would miss out on the trade. So the three analysis can help make strong decisions to trade by clearing all your doubts.Though this doesn't guarantee you 100% safety in the market as we said before and we will keep saying this, "anything can happen in the market" so you have to be alert always well prepared with risk management controls.
Oh that must have been hectic for you.  We have gone through the introduction part of forex trading during our first session and I am sure every one of us knows what forex is, when to trade forex? and how to trade to make money? and most importantly how to choose a good broker?
As we settle down for our second session, let's freshen up and get ready for the BASICS OF FOREX which preferably requires demo accounts as we go through each of the features in detail in this session.
We will study charts and indicators provided on the platform and ofcourse how we can use them to trade.
If you have not grasped any thing about what we have talked about, we are advising you to go through once more before you join the next session because we are here to help you learn and understand.
I suppose we are all together. Great!   Let's do some interesting short quizzes then move on to our Second session.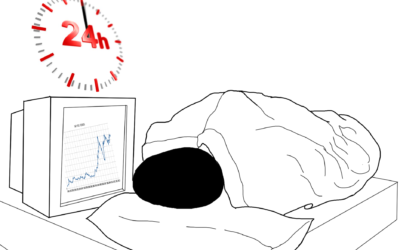 How long you should hold an open position, is a personal thing for all traders. The decision is all yours. You know what your goals are as a trader, the kind of strategy you use to trade.  All this starts from what you are? and What you want? If I am to answer, this...
Viewing 18 topics - 1 through 18 (of 18 total)
Viewing 18 topics - 1 through 18 (of 18 total)