Forex Robot scams
Forex robot is an automated program on the computer, based on a set of forex trading rules that will tell you when to buy or sell a certain currency pair at a time a signal appears.
As a trader you don't have to sit or watch the charts all day to trade, it is all programmed in the software. It knows when to place an order and can do all you can do because it just follows the given instructions.
For example an Expert Advisors (EAs). It runs automatically whether the user is there or not.
These robots are good when programmed well but remember we are talking about a machine.
These machines are not programmed to detect all the fundamental changes in the market. They cannot adjust to any new changes that are likely to happen in the market  because they operate according to how they have been programmed.
This can cause you a big draw down because the market is highly unpredictable and changes every time that goes by  even within a blink of an eye which a robot cannot predict.
The forex market is highly sensitive to economic fundamental changes and news of which you are not always sure of the outcome.
The forex robots are programmed relying on the past events and technicals which is not the only major influence in the dynamics that happen in the market and we cannot only rely on the past events..
What you should know is that these robots will work up to the extent they were programmed. They cannot adjust to any new changes in the market environment. When that happens then it fails.
The point is these robots are commonly used by forex scams /fraudsters as an eye catching to manipulate your mind that you actually still have a chance to hit that jackpot and revive your life.
Am not against the forex robots, am against the robot scams. So many are out there promising you exponetial returns with little or no input.
What most of us forget is how reliable these robots can be and so we only get excited on making too much money without considering the how.
The forex scams actually guarantee you that all your problems will be solved and your long-term dream will be achieved there and then. Thinking about it you cannot stop to wonder, if this system actually works why would someone sell it for such a small penny when it can make a million dollars that quick.
So Instead of spending your money to such scams, how about you add it to your account and trade it small until you earn your own experience to make your own robot.
As you plan to trade forex, you must be aware that forex scams actually exist and are hard to escape. Be careful as you make your decisions. You may fall a culprit but i as your Free Forex Coach, don't want you to go through that.
So i bring to your attention that forex robots are actually available and sold online but most of them are not what they appear to be.
Scams are everywhere and there is nothing like a get rich scheme in forex trading. Take your time learn practice and earn your own experience before you choose to use the automated system.
Forex signals
The forex signal service is more less like a managed account and using a robot. The only difference is that here you are told what to do and how to do it.  
Professional traders come up with a set of rules and procedures and compile trading signals that they sell to other traders who say they don't have time to get to market charts to make analysis themselves .
Here you don't trade your own decisions; you just follow someone else's.
You just follow what you are told to do and by the way you will never understand why it has to be that way or how they came up with it.
One major thing to note about signals, is to make sure the provider has trial signals for minimum a month. When the signal performances are good, then you could easily opt in.
 But don't pay for signals you have not tried on, just because an individual has sent you an account statement with enormous profits.
Like we mentioned before, these scammers are good at their game, even the statements could just be forged to lure you!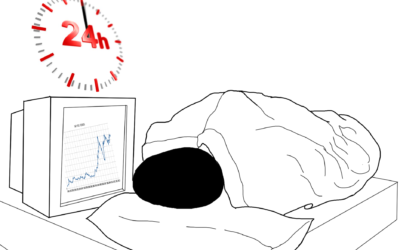 How long you should hold an open position, is a personal thing for all traders. The decision is all yours. You know what your goals are as a trader, the kind of strategy you use to trade.  All this starts from what you are? and What you want? If I am to answer, this...
Viewing 18 topics - 1 through 18 (of 18 total)
Viewing 18 topics - 1 through 18 (of 18 total)