Indicators are used to spot overbought and over sold zones on the market charts.
They are used to identify price reversal  signals and measure the strength and weakness of price trend.
We have two types of indicators which include the leading indicator and the lagging indicator.
The leading indicator predicts the coming of a new trend or possible reversal in a prevailing trend while a lagging indicator confirms a new or a trend reversal, therefore gives a signal when a trend has already started.
Leading indicators are likely to pause fake signals on the market chart while lagging indicators cause delay in entry therefore you are likely to miss out some potential profits due late entry.
You can trade successful by combining the two indicators with other technical tools like candlesticks to get more reliable signals.
When you use oscillators or the leading indicators, you will be able to identify the overbought and oversold zone therefore can predict when the trend is coming to an end or likely to reverse. We said this happens when the price touches levels of 80% for overbought and 20% for oversold.
Momentum indicators or lagging indicators give confirmations to trends. Less fake out signals but late  trade entry. Popular used momentum indicators include; MACD and the moving averages.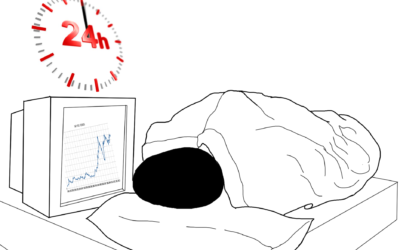 How long you should hold an open position, is a personal thing for all traders. The decision is all yours. You know what your goals are as a trader, the kind of strategy you use to trade.  All this starts from what you are? and What you want? If I am to answer, this...
Viewing 18 topics - 1 through 18 (of 18 total)
Viewing 18 topics - 1 through 18 (of 18 total)