Multiple time frames
Looking at multiple time frames Before opening a position  helps you to choose a better setup for your trade. Choosing a group of time frames depends on the kind of personality as a trader though most traders like to analyse higher timeframe and lower timeframe comparing it with the timeframe they are interested in. for instance if you are trading a 15min chart, you can consider a 5min , a 30min and probably an h1 chart. Or if you are interested in an H4 chart you can have alook at a D1 chart and H1 chart.
let's take a look at some of the grouped time frame you should consider while day trading.
Smaller time frame,  medium time frame and   large time frame
| | | |
| --- | --- | --- |
| Small time frame | Medium time frame | Large time frame |
| 1 minute | 5 minute | 15 minute |
| 5 minute | 15 minute | 30 minute |
| 15 minute | 30 minute | 1 hour/60 minute |
| 30 minute | 1 hour | 4 hour |
| 1 hour | 4 hour | Daily |
| 4 hour | Daily | weekly |
The smaller time frame is below the time frame you are trading and large time frame is above the time frame you are trading. This means your trading set up is on the medium time frame.
Looking at a larger time frame will help you to keep trading with a trend therefore keeps you in a trade for long.
You will be able to identify the key levels of support and resistance near your position that may not be identified on the timeframe you are trading. As your chosen time frame gives a signal to trade, the lower time frame will help you to confirm the entry and exit levels.
Once you have determined  the direction of the trend and you already know your entry and exit levels, then you are good to go. Make sure the kind of timeframes you choose to trade matches your personality and use only that.
Now that you know the benefits of analyzing the market with different time frames its high time we taught you how you can do that so that you don't miss out any profitable opportunities. Let's see how?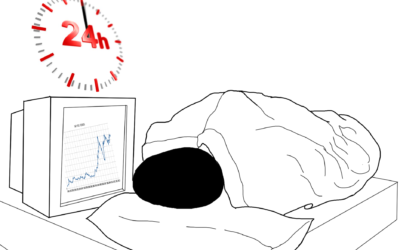 How long you should hold an open position, is a personal thing for all traders. The decision is all yours. You know what your goals are as a trader, the kind of strategy you use to trade.  All this starts from what you are? and What you want? If I am to answer, this...
Viewing 18 topics - 1 through 18 (of 18 total)
Viewing 18 topics - 1 through 18 (of 18 total)