Be alert and aware of scams out there especially online.
Know that scams are real and everywhere. They always target people that like get rich quick schemes. They come in many ways to attract your attention and robe your money. Don't be tempted by the online robots, brokers, signals, etc for most of them are scams.
Let's now discuss how you can protect yourself from these scams;
For EAs/Robot scams
Check maximum drawdown reported in the backtest report of the automated trading system. if they have large drawdowns, run away!
Cleary check if EA uses stop loss. Robots which do not use stop loss cannot protect traders from losses and are therefore not worth checking out.
Check if trades are held open for a long time. EAs that hold strategies for a long time or those that close trade in seconds (scalping strategies) often produce great equity curves, but have no real applicability in real trading. Keep away from them
See if the lot sizes are increasing. Most likely the provider is using martingale trading style to recover from losses. This is very dangerous for your account.
Check if the Robot uses the grid style of trading.  Here there is a lot of buying and selling at the same time. Such a strategy exposes the account into a lot of risks and should be avoided.
Check if Forex EA closes the trades in a few seconds. Such trading robots are scalping and they mostly do not work on any other trading account because they are very sensitive to Spread changes.
For Broker scams
Check the broker's license and regulatory information. They must be regulated by atleast one of the

financial bodies

we listed

here

Compare price feeds both on the demo and real accounts. Also you can subscribe to other price feeds to compare

Check out the reviews about a broker. Pay close attention to the information about funds withdrawal

Do not trust a broker, who changed the name of the firm several times.

Incase of any disputes with your broker, you can take legal action. Record every single transaction, take snapshots etc,  this will be your EVIDENCE. 

You can use the services of the

National Futures Association (NFA)

or the

CFTC (Commodity Futures Trading Commission

). 

Both have programs that can help you in this sort of instance.
Most important thing is to understand who you are dealing with.  Do a good due diligence before you deal with anyone.
Great news is that there are legit companies in the forex niche. Like we mentioned before do good research on the internet, ask other traders on forums and get to really know the kind of companies you are dealing with.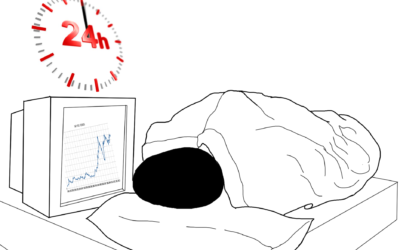 How long you should hold an open position, is a personal thing for all traders. The decision is all yours. You know what your goals are as a trader, the kind of strategy you use to trade.  All this starts from what you are? and What you want? If I am to answer, this...
Viewing 18 topics - 1 through 18 (of 18 total)
Viewing 18 topics - 1 through 18 (of 18 total)